Why CareMatch
An exciting opportunity to give more, achieve more, and earn more!
With CareMatch, your membership gives you the opportunity for high earning potential along with the flexibility to work for yourself as a private care giver.
Once you are registered, we use the information that you give us about your experience, your location and your preferences (for example, when you would like to work) and match you to clients in your immediate local area, who need some extra support to live independently at home.
CareMatch is a leading provider of Home Care for West Sussex, South Wales, Wiltshire, Avon and Hampshire with the potential to grow Care Communities across the England, Scotland and wales, with a wealth of experience in delivering care that is centred around our people. Our core values are focused around our tight-knit community and delivering the best care we can every day to our Care Receivers (clients). Our belief is that everyone should have the option to live a happy and fulfilled life in the comfort of their own homes for as long as possible. We also think that our Carer Members should have full control and flexibility over their care careers. All of our Carer Members are self-employed, meaning they have autonomy over when and where they work, they can choose which services they offer, and they are paid as soon as care is delivered. The best part? All of this can be done via our easy-to-use app, so you have complete control in the palm of your hand.
How to get private care clients
CareMatch has a database of clients looking for private carers with new care clients joining everyday. The CareMatch Platform gives CareMatch Carer Members the opportunity to find CareMatch Care Receivers (care clients). To be part of the CareMatch Care Community register your interest to start your application process.
Register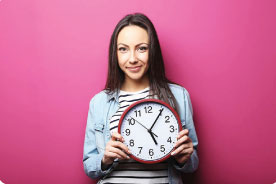 Register as a carer
Create your account today for the best paid care work. It's quick and easy to create your account, and clients can contact you immediately!
Register as a carer
FAQs
We've put together some commonly asked questions to give you more information about CareMatch.
Employment
Am I employed by CareMatch?
What is my employment status?
All of our CareMatch Carer Members are self-employed and so you will not be a worker or an employee of CareMatch Services Ltd. 
National Insurance
The amount of National Insurance you pay will depend on how you have structured your business. Take advice from your accountant on the best way to set up your own company. 
Contract
There is no contract of employment between you and CareMatch Services Ltd - you will sign the CareMatch Terms and Conditions of membership and acknowledge that you will work to a code of conduct.