Home Help Jobs
At CareMatch we are offering for new or experienced carer members interested in the opportunity to apply for the following roles:
Home help jobs
Health care assistant jobs
Companion care jobs
Community care assistant jobs
If you're interested in providing Home Help, these roles could be perfect for you! You will be providing practical assistance to Care Receivers in their own homes. You will be self employed, with the support of CareMatch and their Carer Members. This gives you the flexibility to work the hours you want at the pay you want, using your profile on the CareMatch app you will ba able to find private clients that suit you and you suiting them.
The home help you deliver will be created around the needs of your Care Receiver - some of the services provided within home help include:
Cooking
Laundry
Cleaning
Shopping
Washing up
Pet care, such as dog walking
Running errands
Companionship
With our home help visits, we offer the freedom and flexibility for Care Receivers to choose the level of home help they need, as and when they need it. 
Our aim is to ensure that all Carer Members and Care Receivers feel empowered and have peace of mind in the care that is being delivered and received. 
If you want to help someone live their best day every day, get in touch to find out more about becoming a Carer Member. Whether you're looking for in home help jobs, health care assistant jobs, or companion care jobs, CareMatch is here to assist you.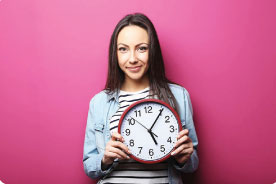 Register as a carer
Create your account today for the best paid care work. It's quick and easy to create your account, and clients can contact you immediately!
Register as a Carer