Live-in Care Jobs
Live-in Care jobs mean that you live with your Care Receiver in their own home 24 hours a day, 7 days a week, providing round the clock care, companionship, reassurance and peace of mind. It is one of the highest levels of support, and thanks to your dedicated one-to-one assistance your Care Receiver will be able to continue living in their own home with familiar surroundings for as long as possible. In some instances, you will also be providing Palliative (end of life) Care and support, making your Care Receiver's care journey as comfortable and easy as possible. 
What does a live in carer do?
Providing emotional support and a friendly face to talk to
Preparing and cooking nutritious meals
Assisting with bathing, dressing and toileting
Reminders to take medication when Care Receivers require it
Helping out with light cleaning, washing and tidying
General pet care feeding and walking if needed
Assisting with tasks such as shopping, picking up prescriptions or taking care receivers to family events
Helping with light exercise given by a medical professional
Liaise with relevant caring personnel such as GPs and District Nurses.
At CareMatch, our aim is to make sure that all Carer Members and Care Receivers feel empowered, in control, and have peace of mind in the care that is being delivered and received. 
Benefits of a Live-in care job and Live-in care wages
As the leading providers of private Live-in care jobs in the UK, all Live-in carers are private workers and are chosen directly by us through an application process. 
Long-term and short term positions
Great earnings through the ability to set your own rates and tax deductions
Independence & flexibility to organise your work schedules
Help someone to live independently and make a difference in their life
Our platform matches your personality and skill set to your care receiver
Find private Live-in Clients through our platform
If you want to help someone live their best day every day, get in touch to find out more about Live-in Care jobs and how to become a Live-in Carer Member.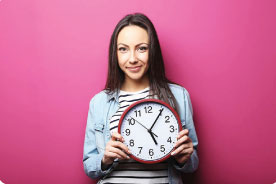 Register as a carer
Create your account today for the best paid care work. It's quick and easy to create your account, and clients can contact you immediately!
Register as a Carer