Respite and Holiday Carer Cover Jobs
Temporary Care Cover Opportunities
We all understand how difficult it can be caring for someone, especially when you're on your own. Respite and Holiday Cover gives them a break to recover and get some well needed time to themselves. If you are looking for some temporary work, Respite or Holiday Cover Care could be for you. 
The respite care you deliver will be created around the needs of your Care Receiver - some of the services provided within respite care include:
Domiciliary/Personal care
Full time Live-in care
Support with medication
Companionship
Home help
Help with meal preparation
Overnight care (waking nights or sleeping nights)
Holiday Cover Care
Holiday Cover can be two different types of care. Either, covering for another carer on holiday or covering a holiday a Care Receiver is to go on.
As a self employed carer with CareMatch you will get the choice to accept or decline any care opportunities that get sent to you.
Our aim is to ensure that all Carer Members and Care Receivers feel empowered and have peace of mind in the care that is being delivered and received. If you want to help someone live their best day every day, get in touch to find out more about becoming a Carer Member.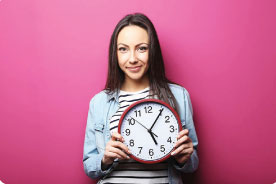 Register as a carer
Create your account today for the best paid care work. It's quick and easy to create your account, and clients can contact you immediately!
Register as a Carer