Night Care Jobs
We offer two types of overnight care - Sleeping Night Care and Waking Night Care.
The oppotunities CareMatch offer include Waking Night Jobs, Sleeping Night Care Jobs and Night Care Assistant Jobs.
Sleeping Night Care Jobs
As a Sleeping Night Carer you will sleep in the Care Receiver's home to ensure safety, security and reassurance. Ongoing support may not be required throughout the night with night care jobs. Still, you will be on hand to alleviate any anxieties your Care Receiver may have if they feel uncomfortable when left alone throughout the night.
Waking Night Care Jobs
With Waking Night Care jobs you will provide continued support to your Care Receiver, who may wake several times in the night. You will be on duty throughout the night to offer assistance and personal care
Aspects of waking night care include:
Personal care
Support with medication
Pressure relief
Reassurance and peace of mind
Our aim is to ensure that all Carer Members and Care Receivers feel empowered and have peace of mind in the care that is being delivered and received. If you want to help someone live their best day every day, get in touch to find out more about becoming a Carer Member. Whether you're looking for waking night jobs, night care jobs or night care assistant jobs, CareMatch are here to help.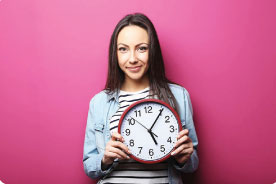 Register as a carer
Create your account today for the best paid care work. It's quick and easy to create your account, and clients can contact you immediately!
Register as a Carer