Visiting Home Care
We know that looking for care for yourself or a loved one can be a stressful and daunting process, which is why CareMatch makes looking for a private carer as simple and reassuring as possible, to make you feel at ease. CareMatch offers a range of Visiting Home Care services; whether you are looking for someone to visit you at home to help with personal care, support with medication, or specialist care for a more complex need, we are here to help you find a team that's just right. We will match you with your ideal private Carer Member (or team of Carer Members) to give you the support you need. Receiving Visiting Care at home gives you a safe and cost effective alternative to a care home, and comes with many benefits, including:
You can remain living independently
Couples can remain living together
You can continue to live with your pets
You will stay in your familiar surroundings
You will receive one-to-one personalised home care
The Home Care you receive will be tailored to your specific needs. Services within visiting Home Care include
Domiciliary/personal care
Support with medication
Companionship care
Home help/help with chores
Help with meal preparation
Why Choose Visiting Home Care with CareMatch?
With CareMatch you are in complete control of the care you receive. Our easy-to-use online platform and Care Receiver app allow ultimate freedom and flexibility to enable the below:
Create your own private care plan.
Have greater transparency and access via the CareMatch for Clients app
Choose your own private care team
Have your own personalised Care Hub, which can include paid or unpaid support, family, advocates, health professionals, etc.
Be part of a wider care community for support when you need it.
CareMatch Provide care across the UK here are some of the locations:
Your care team will work with you through the CareMatch app to create a plan that will be continually assessed and is just right for your needs. Change in circumstances? Not a problem. We can adapt your care plan accordingly, enabling you to live your best day every day.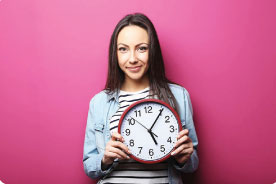 It's quick and easy to find a carer - start receiving the care you deserve by searching for a carer today.
FIND CARER