Palliative Care
What is Palliative Care?
Palliative care, also recognised as care for life's final stage (end-of-life care), allows your cherished one to receive care at home throughout the remaining part of their life.
Palliative care is centred around providing essential medical support for individuals with life-threatening, or terminal, illnesses. The care system encompasses a variety of diseases, including but not limited to:
Assistance for Congestive Heart Failure (CHF)
Support for Chronic Obstructive Pulmonary Disease (COPD)
Management and care for Kidney Failure
ALS Care (Amyotrophic Lateral Sclerosis)
Palliative Care
A palliative carer or caregiver provides comprehensive support to individuals with life-limiting illnesses. Their role can vary depending on the needs of the individual, but some common responsibilities include:
Pain and Symptom Management: One of the primary roles of a palliative carer is to help manage pain and other symptoms, such as nausea, shortness of breath, or loss of appetite. They can work with doctors and work with other physicians other strategies to ensure comfort.

Emotional and Psychological Support: A palliative carer offers emotional and psychological support to the patient and their family. They can provide a listening ear, help manage anxiety and fear, and refer family members to counselling services if necessary.

Assisting with Daily Activities: Depending on the individual's condition, a palliative carer may help with daily activities such as bathing, dressing, eating, and mobility.

Communication and Coordination of Care: Palliative carers help facilitate communication between the patient, their family, and the healthcare team. They ensure that everyone involved in the patient's care is on the same page, which can be particularly helpful during difficult decision-making processes.

Spiritual Care: If the patient has specific spiritual needs or concerns, the palliative carer can help address these, often working with chaplains or other spiritual advisors.

Providing Information and Education: Palliative carers can also educate patients and families about the illness and what to expect, helping them understand medical terminology, treatments, and procedures.
Overall, the goal of a palliative carer is to enhance the quality of life for individuals with serious illnesses and support their families throughout the process.
If you wish to contact the team to discuss your care options please fill out the form here: Register your interest or press Back to Services button to visit the services page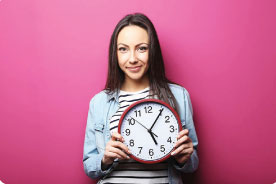 It's quick and easy to find a carer - start receiving the care you deserve by searching for a carer today.
FIND CARER