Live-in Home Care
Why Choose Live-in Care?
When your care needs require more than home visits, CareMatch can match you with your ideal Live-in Carer. A fully trained and vetted Live-in carer will live with you 24 hours a day to provide reassurance and peace of mind for you and your loved ones.
There are many benefits to having a Live-in carer:
It is often cheaper than a care home
You will receive dedicated one-to-one care
You will be able to remain in your own home for as long as possible, allowing you to remain living comfortably in your own familiar surroundings
You can continue to do your daily routines
Your Live-in carer is also on hand to provide companionship
You will have the reassurance that you are receiving 24 hour care, 7 days a week
Live-in carers can also provide palliative and end of life care and support
Why Choose Live-in Care with CareMatch?
It's easy to find your ideal carer with CareMatch - You will be able to access Carer Members with the relevant care experience directly through our CareMatch for Clients app and online platform, and you will be matched with your ideal Carer Members based on your location, care needs and preferences.
Our aim is to ensure that Care Receivers feel empowered and have peace of mind in the care that they receive, enabling you to retain your independence for as long as possible.
All Care Receivers have freedom of choice and can tailor their care package to their individual needs and requirements.
The CareMatch app will enable you to create your own Care Hub, providing continuity of care, ensuring Carer Members and Care Receivers develop a relationship that delivers the outcomes that you need.
A Care Hub may consist of the Care Receiver, their family, neighbours. Advocates, the local authority, health and social care professionals, and others you choose to include. You will have the flexibility to decide who has agreed access to your care delivery.
Part of our CareMatch values include community engagement and creating Care Communities, to ensure all Care Receiver Members lead as full a life as they possibly can and continue to participate in activities they enjoy.
If you wish to contact the team to discuss your care options please fill out the form here: Register your interest or press Back to Services button to visit the services page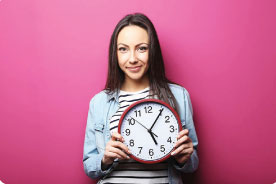 It's quick and easy to find a carer - start receiving the care you deserve by searching for a carer today.
FIND CARER