Respite and Holiday Care
Whether you require a break for a couple of hours, or perhaps you want a longer break for a week or two, CareMatch can assist. Our Carer Members can provide Visiting Home Care, Live-in Care and Home Help care, so whatever your care needs, we can help match you with your ideal carer.
Respite care may include:
Domiciliary/ Personal care
Full time Live-in care
Support with medication
Companionship
Home help
Help with meal preparation
Overnight care (waking nights or sleeping nights)
Why Choose Respite Care With CareMatch?
With CareMatch it's easy to receive respite care from one of our Carer Members - you are in control of the care you receive, allowing you to have freedom and flexibility when it comes to your care.
Every Care Receiver will have their own Care Hub, helping to bring together a team of Carer Members, family members and Advocates, Healthcare Professionals and local voluntary groups (if applicable), who will work collaboratively to ensure that you have the right care for your needs. This is all made easy via the CareMatch app.
You and your regular caregiver (who will be part of your Care Hub) will work with your care team through the CareMatch app to create a care plan that is right for your needs, which will be continually assessed. Should your circumstances change, this is not a problem. We can just adapt your care plan accordingly, enabling you to live your best day every day and giving your regular caregiver peace of mind and reassurance.
If you wish to contact the team to discuss your care options please fill out the form here: Register your interest or press Back to Services button to visit the services page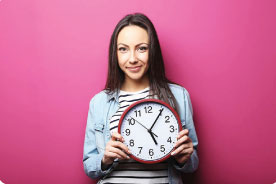 It's quick and easy to find a carer - start receiving the care you deserve by searching for a carer today.
FIND CARER