Overnight Home Care
If you, or a loved one needs additional support at night, CareMatch can offer you our Overnight Care service. We offer two types of night carers depending on your needs; waking night carers and sleeping night carers.Through our app and online platform, CareMatch makes the process of finding a Carer Member simple. We will match you with your ideal care team so that you can get the ball rolling as quickly as possible and make your care journey stress free. You can find out more about our two types of Overnight Care below:
Sleeping Night Care
A night time carer will sleep in your home to ensure safety, security and reassurance. Ongoing support may not be required throughout the night, but your carer will be on hand to offer you peace of mind, and relieve you of any worries you may have if you feel anxious or uncomfortable if you're alone throughout the night.
Waking Night Care
If you wake several times in the night and need support then a waking night carer is the perfect option for you. They will be on duty throughout the night to offer assistance and personal night care. Aspects of waking night care include:
Personal care
Support with medication
Overnight care for elderly
Pressure relief
Reassurance and peace of mind
Once you start your care journey with CareMatch a member of your CareMatch community will be in touch to introduce themselves - Your carer will always do a risk assessment at the beginning of your care journey, to ensure that your care is adaptable should you have any change in circumstances. Sometimes your needs change, and that is never a problem. We provide complete flexibility throughout your care journey to make sure all bases are covered.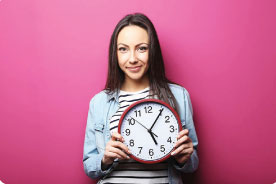 It's quick and easy to find a carer - start receiving the care you deserve by searching for a carer today.
FIND CARER